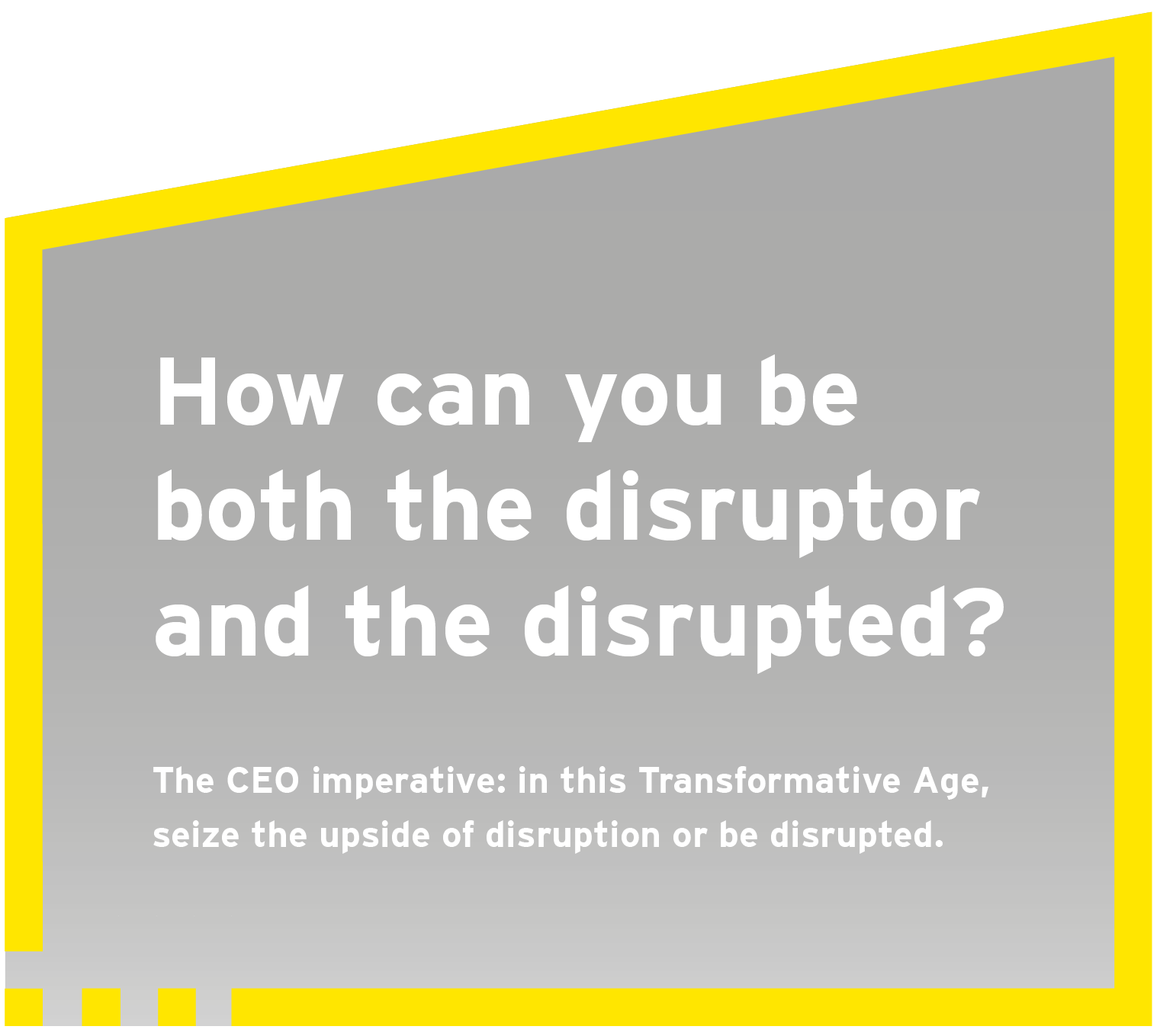 The CEO imperative

Based on over 65 hours of survey interviews with Global 5000 CEOs, EY distinguishes three levels of corporate disruption readiness.

The Global 5000 CEO survey results point to three significant disruption readiness issues.
---
"People don't like change. The biggest challenge is taking
people with you along the process."
Can a cultural
institution institute
a culture of disruption?
"You have to disrupt the status quo."
-Hunter Palmer Wright,
Venture Innovation Director at the
Minneapolis Institute of Art (Mia)
Discover what firms can learn about innovation — from a museum. Responding to disruptive forces is not just for companies.
Read Andrea Potter's interview with Hunter Wright, Innovation Venture Director at the Minneapolis Institute of Art, to see how a premiere museum incorporates trends watching and leading innovation practices into its strategic planning and execution.


What makes
a company
a company
when the
markets are
superfluid?

What shape will companies take in a
frictionless future?
---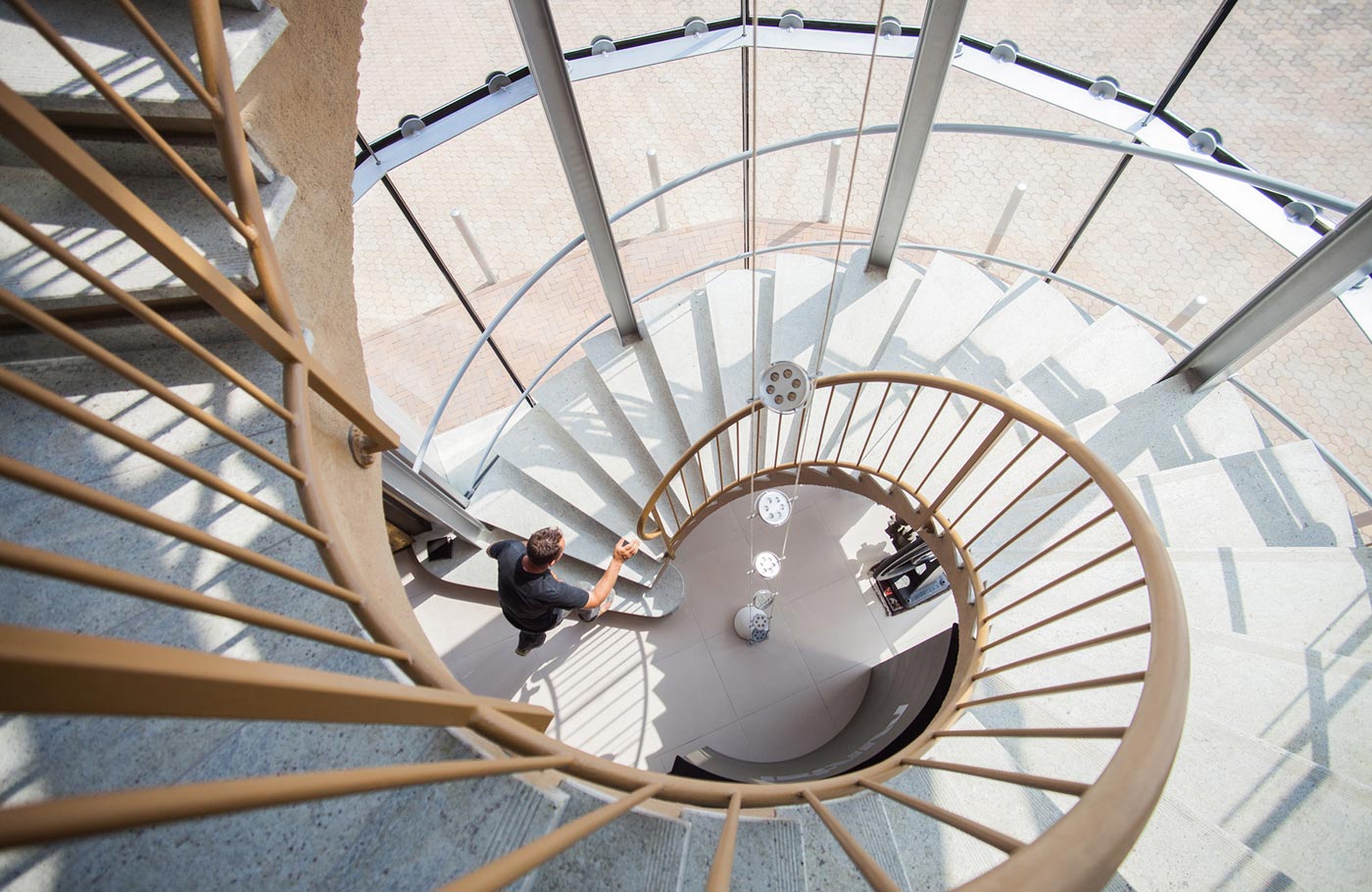 How can we make superfluid markets
work for workers?
---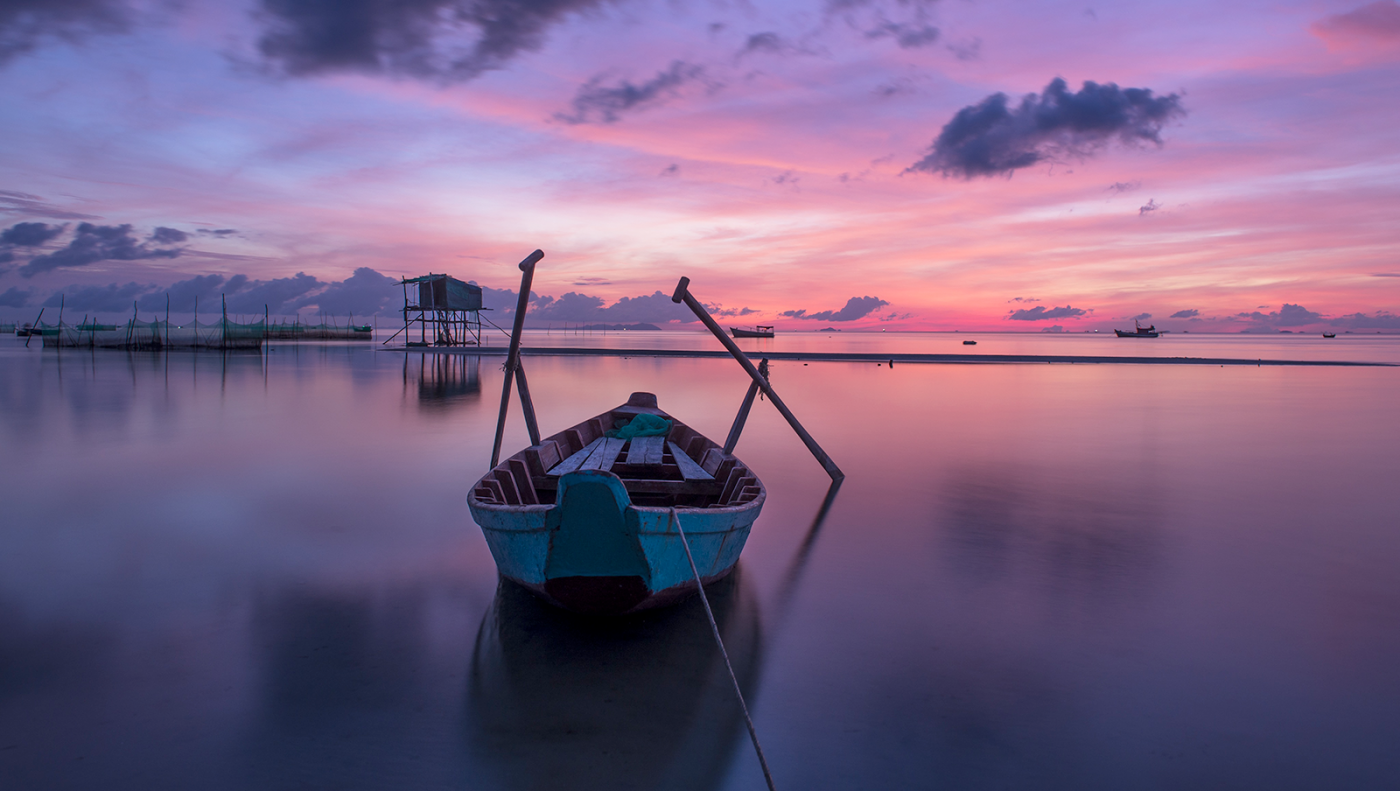 How do companies create value when markets become superfluid?
---
EY refers to the global organization, and may refer to one or more, of the member firms of Ernst & Young Global Limited, each of which is a separate legal entity. Ernst & Young Global Limited, a UK company limited by guarantee, does not provide services to clients.